The Amazing Kreskin to Appear at the Rrazz Room in New Hope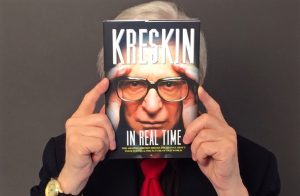 The Amazing Kreskin will be making a one-night appearance at the Rrazz Room on June 17, and promoters promise "new, unbelievable demonstrations" of the mentalist's prognostications.
Kreskin reached the height of his popularity in the 1970s with The Amazing World of Kreskin (1970-75), along with dozens of appearances on the "The Tonight Show with Johnny Carson." He was born George Joseph Kresge in 1935 in Montclair, N.J., and has lived in West Caldwell.
A signature Kreskin trick is to ask the audience to hide an envelope containing his paycheck for the evening while he's offstage, promising to find it when he re-emerges, which he usually does.
"There will be no footlights between the audience and Kreskin," say promoters. "The crowd is an extension of the show and an integral part of the performance. The people have been different, the vibrations have been varied and this will wildly dramatize the unexpected. Along with his classic card and mental tests, Kreskin will be reading the innermost thoughts of audience members."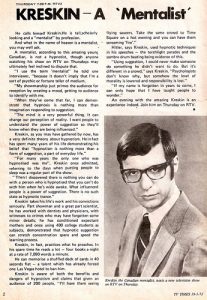 The Amazing Kreskin will appear at the Rrazz Room in New Hope at 6426 Lower York Road on June 17 at 7:30 p.m. Tickets are $35-$45 in advance, and can be ordered online.
Save
Save