New Hope Rite Aid offers free flu shots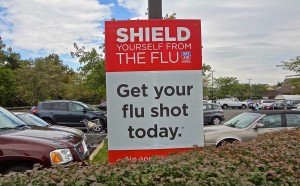 Rite Aid Pharmacy at 6542 Logan Square in New Hope is offering free flu shots while supplies last to the general public. Rite Aid is also assisting area employers in providing flu immunization to their employees.
This reporter's injection was provided by Pharmacy Manager Pamela Farrior, who performed a flawless, painless stick. Nice job, Pamela, and thanks for the free flu shot Rite Aid!