Passing of Scott T. Mantz, 31, of Lambertville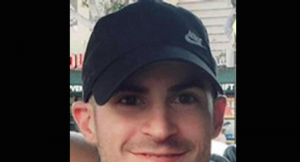 Scott T. Mantz, 31, died on Dec. 31 at his home.
A lifelong resident of Lambertville, Scott graduated from South Hunterdon Regional High School in 2004. He was on the varsity football team, and had also played on the basketball team. Scott was athletic and continued to play in recreational basketball and touch football leagues. An avid Philadelphia Eagles Fan, Scott also enjoyed fantasy football.
Son of the late Celia Mantz Immordino, grandson of the late Joan Scott, grandson of the late Flora and Thomas Mantz, and nephew of the late John M. Scott, he is survived by his father Brian Scott; his brothers Jack and Andrew Immordino; his sister Olivia Immordino; his aunts Melissa Mantz with whom he resided, Katye Mantz, Sara Mirales and her husband Bob; Magie Huffman and her husband Charlie; Joan Bothwick and her husband Jim; uncle Thomas Mantz and his wife Lynne; his paternal grandfather, John Scott, and several cousins.
A memorial gathering for family and friends will be Sunday, Jan. 7, from 2 to 5 p.m. at the Thompson Memorial Church Fellowship Hall, 1680 Aquetong Road, in New Hope.
In lieu of flowers, memorial contributions may be made to South Hunterdon Regional School District Athletic Department, 301 Mt. Airy Harbourton Road, Lambertville, NJ 08530.