Blue Moose Restaurant in New Hope to close its doors next month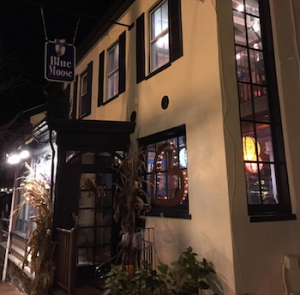 The popular Blue Moose Restaurant & Cafe in New Hope will close its doors Aug. 11, owner Skylar Bird announced Tuesday evening.
Bird, 27, opened Blue Moose on West Mechanic Street at age 19, and the New American "prix fixe" style eatery rapidly drew a loyal following. Now, he's ready to explore new horizons on his culinary journey, and wants to leave the restaurant at the top of his game.
"Owning this restaurant has been the most challenging and exciting experience of my life," Bird said Thursday evening on Facebook ."I know the time is right for me to move on and explore other opportunities, and that is why I have made the difficult decision to close the restaurant."
Bird, who along with partner Kate Attinello managed to keeps things fresh and exciting at Blue Moose, wants to use the immediate time ahead to re-energize and contemplate his next move.
"It has been a difficult decision to give up what has become such a wonderful and successful business for us," Bird said in an interview Wednesday. "We will miss the friendships and connections we have made here in New Hope. While we have no immediate plans for another food venture, we are looking forward to continuing projects in the Lambertville area and spending some time to recharge our creativity."
Bird said a new restaurant will take over the space, and hopes to open in September.
"We wish the new owners the best of success in establishing themselves as part of New Hope's growing restaurant community," he said.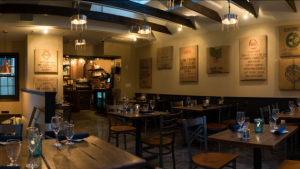 Blue Moose succeeded with a creative, rotating menu served up in a relaxed, slightly offbeat atmosphere.
"Our restaurant is casual fine dining," said Bird in an interview last year. "But we consider ourselves to be a destination not just for a special occasion dinners, but also a destination for people to enjoy all the time."
The European "prix fixe" style is something he picked up in 2009 while visiting his sister in Lyon, France. Bird was on a mission to expand his culinary repertoire after opening a youth-run weekend supper club in Bucks County, and found a small restaurant that would allow him to apprentice during a four-month visit to the city. What he learned in Lyon inspired him to further his credentials at the French Culinary Institute in Manhattan, and to adopt the prix fixe style when Blue Moose later opened its doors in New Hope in 2011.