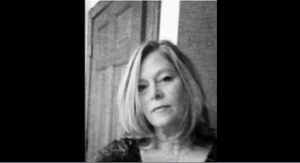 Dori Dugan will recount her family recovery story at the New Hope-Solebury High School library on Wednesday, Feb. 27, at 7 p.m., as part of the New Hope Solebury Cares (NHSC) free speaker series.
NHSC recognizes February as family recovery month.
Dugan's inspiring story centers around the journey from victim to survivor to thriver through forgiveness and grace. She is a skilled preventionist who has been serving the Bucks County community for 12 years. Dugan works as a primary prevention educator, providing help to adults and students who face numerous critical challenges.
She grew up in an alcoholic home in the Midwest, as both her parents battled addiction. Parentified at a young age, Dugan spent much of her childhood watching over her parents and her only sibling, who suffers from an intellectual disability. An intervention led to recovery for her parents while she was in middle school. The alcohol stopped, but the recovery will continue forever.
The speaker series is sponsored monthly by New Hope Solebury Cares, a federally-funded, youth-oriented, drug and alcohol prevention organization whose mission is to work together to support a safe, healthy, addiction free community.
A coalition meeting will be held immediately following to update the community on NHSC outreach programs and identify volunteer opportunities.
For more information, email Zachary Mahon at zmahon@nhscares.org.