PHOTOS: New Hope dragon boat team competes in Hungary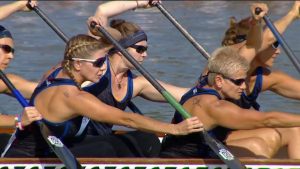 Bucks County Dragon Boat Association (BCDBA) participated in the 11th International Dragon Boat Federation (IDBF) Club Crew World Championships held July 17-22 in Szeged, Hungary.
The BCDBA's Fusion team competed in the Senior A Women's Division (over 40). The five-day competition was the largest-attended IDBF event, with 6,000 athletes from countries including the United States, Canada, Germany, China, Hungary and Australia.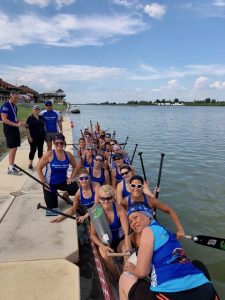 Races were held at the Szeged Olympic Training Center and on the Tisza River.
The Club Crew World Championships take place every even-numbered year at a different location around the world. In 2016, the event was held in Adelaide, Australia, and France will host the event in 2020.
Bucks County Dragon Boat Association is located at 156 S. Main Street in New Hope. To learn more about BCDBA, check them out on Facebook and Instagram, or send an email.