Passing of Samuel D. Cabelus of New Hope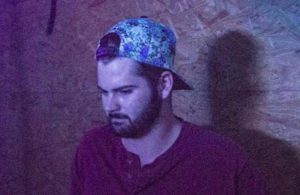 Samuel D. Cabelus, 22, died suddenly on Thursday, April 19, from injuries sustained in a motorcycle accident.
A lifelong resident of New Hope, Sam graduated from New Hope-Solebury High School in 2014, and was a junior at Temple University.
Sam played lacrosse, and was a member of the jazz band in high school. He had many passions in life, with music and extreme sports topping the list. Sam was an avid drummer and skier. He also enjoyed riding and working on his motorcycle, fishing, wakeboarding, spending time with friends, and playing poker (badly, we might add). Sam had a knack for bringing people together through all of these passions.
He is survived by his parents David Cabelus and Winnie Cabelus, siblings Jackie, Henry, and Charlie Cabelus, his paternal grandparents James and Claire Cabelus, maternal grandparents Sandra Anderson, James and Eveling Kern, and many aunts, uncles, and cousins. He is pre-deceased by his maternal adoptive grandparents Augustus and Winifred Dabroski, and maternal step Grandfather Frank Anderson, and two uncles.
A public visitation will take place Saturday, April 28, from 9:30 to 11 a.m. at the New Hope-Solebury High School, 182 W. Bridge St., in New Hope. Funeral services will be held at 11 a.m. at the school, with a small reception immediately afterwards.
In lieu of flowers, memorial contributions may be made to St. Baldrick's Foundation.
Information provided by Garafino Funeral Home.