Lambertville police blotter: one traffic stop yields warrant, another ends in DUI charge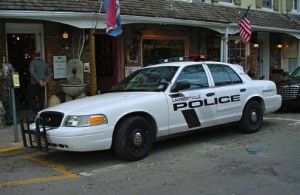 (Information in police blotters provided by law enforcement officials, and is assumed accurate. All suspects and arrested persons are presumed not guilty unless proven guilty in a Court of Law or until such rights are waived by the accused.)
Case #14000793: On Wednesday, Feb. 12, 2014 at 9:15 p.m., Ptl. Michael Gramlich stopped Danelfi Geovani Hernandez, 25, of Trenton, N.J. on State Highway 179 for failure to keep right. Hernandez was found to have an active motor vehicle warrant out of Ewing Township Municipal court for $935. Hernandez was also an unlicensed driver. Hernandez posted bail and was released after given a summons for being an unlicensed river.
Case #14000973: Kimberly Clearwater, 48, of New Brunswick, NJ was arrested for DUI as a result of a motor vehicle stop on Feb. 21. Sgt. Robert Brown stopped Clearwater on Bridge Street at 1:10 a.m. after she was allegedly observed driving erratically. Clearwater was determined to be under the influence of alcohol and subsequently arrested.
Clearwater was charged with DUI, Careless Driving and Failure to Keep Right.  She was later released with a pending court date.