Fran's Pub on course to overtake Havana as New Hope's #1 watering hole?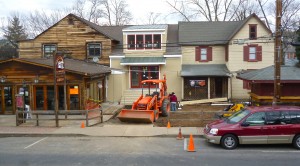 Fran's, by smartly connecting two structures and adding live music, has strengthened its position as a dominant South Main Street dining/entertainment spot.
Live music is being heard more and more as the casual beer, burger and pizza establishment cranks up a regular show schedule.
Fran's Pub is located at 16 S Main St  in New Hope. Friendly to kids, bikers, wallets. Inside and outside bar; great people watching. (215) 862-5539