New Hope Celebrates PrideFest rescheduled for October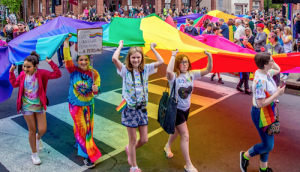 New Hope Celebrates (NHC) PrideFest, New Hope's biggest event that takes place every May, has been moved to October in light of the covid-19 crisis.
"Life looks a lot different today than it did just a couple of months ago," NHC said in a press release. "All of us have been feeling inundated with information about the current public health and economic situation. We've also been dealing with uncertain employment, lifestyle changes, missing family, and the loss of life. Though we are a world apart today, just know that there is New Hope for tomorrow. There will be a time to come together and celebrate."
And that time will come in October, the group says.
"We have rescheduled our Pride Celebration for Saturday, Oct. 10, 2020," NHC said. "We hope to keep this new date. We also need to remember that this is a new normal for everyone, so PrideFest may need to look different, taking into account public safety measures, social distancing, and the well-being of our community."
The highlight of the festival is the annual parade featuring floats and marching bands that begins in Lambertville and crosses over the bridge into New Hope. Whether and how to hold that event will certainly be one of the challenging decisions ahead for NHC.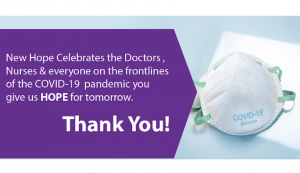 Meanwhile, the group is showing its pride in those working in the frontlines of the crisis.
"During this challenging and uncertain time, New Hope Celebrates would like to acknowledge the many healthcare workers and first responders," they said. "We salute those working on the front lines providing us the essential services we need."
NHC also urged the community to continue its tradition of coming together in good times and bad.
"As we all shelter in our safe spaces, we must also try to support our local businesses and service workers during this time, as they are a significant part of our community," NHC said. "Do what you can. Every little bit helps — ordering takeout/delivery, buying gift cards, shopping local online, and donating to area charities. You can be New Hope for someone in need of support!"