Natural food market Poppy's Greengrocer will hold its grand opening celebration at 415 York Road in New Hope this weekend, June 29 and 30, from 10 a.m. to 4 p.m. each day.
The 4,000+ square foot location is located next door to Jamie Hollander Gourmet Foods & Catering, and features local and organic produce and flowers, along with grass-fed meat, sustainably caught seafood, natural and organic groceries, and sustainable home goods. An eat-in/take-out section offers a seasonal menu, including sourdough wood-fired pizza, bread and weekend bagels, noodle bowls, and salads, along with local coffee and kombucha on tap.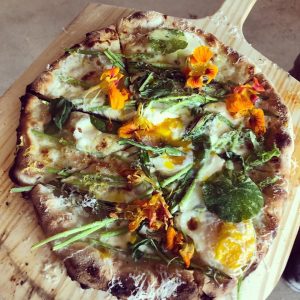 "We're so excited to be opening," said owner Jennifer Brodsky. "I can't wait to meet the community, and really start connecting and introducing them to our farmers."
Poppy's is the first of a trio of new retail food options coming to the underserved area, including a McCaffrey's Food Market at the former Staple's location in New Hope, and a Basil Bandwagon natural foods and supplements store in Lambertville.
Brodsky said she's received a lot of encouragement from her local peers in the food business, including Chef Jose Garces of the newly-opened Stella restaurant in New Hope, who stopped by this week.
"There's a food renaissance going on in this area, and I think having more shops and restaurants is part of that," she observed. "Jamie Hollander has been super supportive in helping us welcome the community."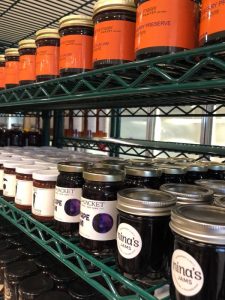 Brodsky said Hollander will be offering a complimentary food station featuring sliders and brisket at the grand opening this weekend. Philadelphia-based artisan/farmstead cheese distributor Third Wheel Cheese will be sampling, as will coffee purveyors Folk City Roasters of Pipersville.
There will also be lots of activities for the kids, including goats to be petted and fed, and opportunities to plant herbs, compost, and dig your vegetables.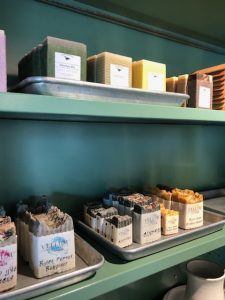 Brodsky said she's worked hard to get the store open since signing the lease a little over a year ago, and admits to having a few butterflies about finally opening.
"Be patient — its our first weekend!" she asks. "We'll continue to grow and learn more about what everyone's needs are. Every customer that shops in our store goes out of their way to be here, and we will go out of our way to be here for them."