Police say Wednesday morning fire in Solebury Township intentionally set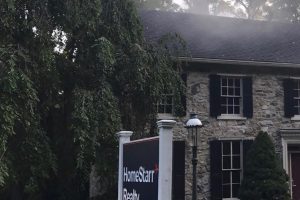 Solebury Township Police and the Bucks County Fire Marshal's Office are investigating a Wednesday morning fire at the HomeStarr Realty office at 6089 Route 202.
Police, Midway Fire Company and Central Bucks EMS were dispatched to the fire at 6:50 a.m.
Preliminary findings show that the fire was "intentionally set," police say.
The blaze is the second incident of suspected arson this month in Solebury Township. A fire Aug. 2 at the historic Victorian Neely House on River Road was also intentionally set.
Solebury police are asking anyone who may observed vehicles in the driveway of 6089 Route 202, or seen any suspicious vehicles or people in the area between 6 and 6:50 a.m., to call (215) 348-7400.