Rep. Helen Tai to host senior fair Aug. 14 in New Hope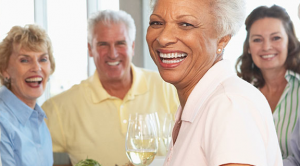 State Rep. Helen Tai will host a senior fair from on Tuesday, Aug. 14, at the New Hope Volunteer Eagle Fire Company building.
The event offers older area residents useful information about about health care, property tax/rent rebates, and legal assistance. Attorneys from local law firm Hill Wallack will be be available to answer questions, and representatives from Rep. Tai's office will provide details on property tax and rental rebates.
The event also features refreshments, vision and blood pressure screenings, giveaways, door prizes, and a 5-10 minute senior group fitness class at 2 p.m. led by Cornerstone Health and Fitness. And SEPTA representative will be available to process applications for key cards, which provide free or discounted fares to seniors 65 and older.
New Hope Eagle Fire Company will be giving free tours of their fire museum.
"The Senior Fair is an opportunity for us to bring many different parties under one roof, making it easy for seniors to get answers to questions they might have or to learn about services they might not be aware of," said Tai, who represents Pennsylvania's 178th district, which includes New Hope, Upper Makefield, Solebury, Wrightstown and Northampton.
"A large proportion of residents in the 178th are seniors, and it's an important part of my legislative agenda to ensure their needs are met," she added. "It's also a wonderful way for my staff and me to meet our residents so that we can learn how we may best serve them."
The fair takes place from 1 to 4 p.m. on Tuesday, Aug. 14, at New Hope Eagle Fire Company, 46 N. Sugan Road, in New Hope. Phone (215) 598-7615 for more info, or visit Rep. Tai's website.