'Songs of Leonard Cohen' Kicks off Concert Series at St. Philip's Episcopal Church in New Hope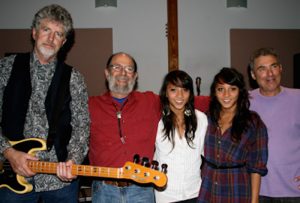 Folk musician David Brahinsky and friends will perform a concert featuring "The Songs of Leonard Cohen" at St. Philip's Episcopal Church on Sunday, April 22, at 3 p.m.
David Brahinsky is a singer, songwriter, and guitarist who has been playing music in the folk tradition from Child Ballads to Bob Dylan for over 30 years. One of the founders of the Roosevelt Arts Project, he has been the lead singer for the Roosevelt String Band for the last 25 years.
Brahinsky plays in solo concerts throughout New Jersey, New York, and Vermont, but more often with a group of folk musician and vocalist friends. When he is not singing, Brahinsky teaches Comparative Religion and Philosophy at Bucks County Community College.
The performance kicks off the spring concert series at the church, which continues on April 29 with guitarist Gary Kessler, and on May 20 with harpist Gennaro Porcaro.
The series seeks to create a space where music draws a community which is open to all, regardless of income.
"New Hope is a community known for the arts, and in a small way, we hope to build community through the arts," explained Reverend Michael Ruk of St. Philip's Church.
The concert is free, with a voluntary donation at the door going to the musicians and to the outreach of St. Philip's Church, which is located at 10 Chapel Road in New Hope. More info is available online or by calling (215)862-5782.