Officials Seek Help Identifying Suspects in Delaware Township Burglary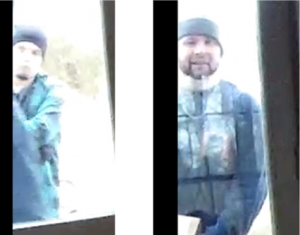 Law enforcement officials asked for help from the public Saturday in solving a burglary at a residence on Upper Creek Road in Delaware Township, N.J.
Police say the home was burglarized on Dec. 5 at approximately 2:11 p.m., and that the suspect(s)
forcibly entered the home and took valuables.
The Hunterdon County Prosecutor's Office wants help in identifying the suspects visible in surveillance photos obtained from the owners.
The suspect(s) may have been posing as delivery men at the time of the burglary, say authorities.
The Hunterdon Prosecutor urged those with information that could help investigators to contact the Hunterdon County Prosecutor's Office Major Crimes Unit at (908) 788-1129, or Delaware Township Police Department Patrol Illes at (609) 397-8189.