Lane Closures in New Hope During Week of Dec. 18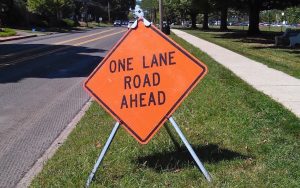 Two roadways in New Hope Borough will experience traffic restrictions starting Dec. 18, according to the Pennsylvania Department of Transportation (PennDOT).
Aquetong Road will have restricted lanes between U.S. Route 202 and Pa. Route 232 from Dec. 18 to Dec. 23, 8 a.m. to 4 p.m. daily.  The restriction will accommodate drilling by PennDOT.
And West Bridge Street (Route 179) in New Hope Borough will have a lane closed at Kiltie Drive weekdays Dec. 18 to 26, from 9 a.m. to 3 p.m. That move will allow PECO to perform a utility installation, says PennDOT.