Fire at Shoe Store on North Main Street in New Hope Draws Massive Response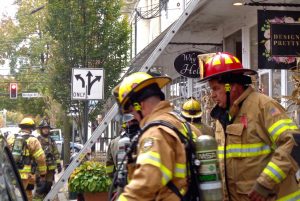 When the alarm was broadcast at 1:54 p.m. on Thursday that a mixed-use structure on North Main Street in the heart of New Hope's densely populated downtown district was ablaze, firefighters with New Hope Eagle Volunteer Fire Company wasted no time, with the first vehicle arriving on scene in under three minutes.
A small fire in a waste receptacle at the Why Hello! shoe store on the first floor of 7 N. Main St. was the culprit, sending clouds of smoke billowing through the residential floor above.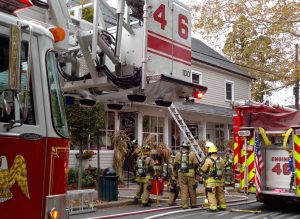 Long-time resident Harry Snavely was shaken, but unharmed. A couple of pet dogs were said to have been evacuated, although a cat was still missing and presumed hiding at 2:15 p.m., when the situation was brought under full control.
No injuries were reported at the scene.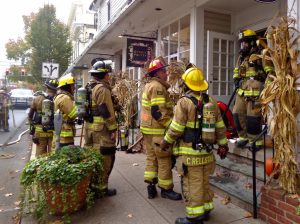 Save