Best of Bucks County Art on Display at Tinicum Arts Festival July 8-9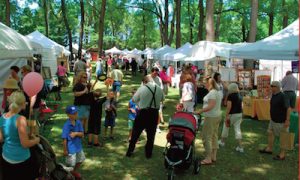 By Lela Casey
For 68 years, the Tinicum Arts Festival has been the premier showcase for Bucks County artists. Each year, musicians, painters, authors, actors, and master crafters gather to display their best work alongside the beautiful Delaware River.
This year's festival takes place July 8-9 at Tinicum Park in Erwinna, Pa. For an affordable entrance fee, guests will be greeted by strolling magicians, caricature actors, and jugglers as they weave in and out of the various artist booths scattered throughout the park.
But the festival is about more than just a fun weekend excursion, according to Festival Coordinator Kristin Perry Schwarz.
"Many people are not aware that the festival is created for a good cause!" she observed. "It is staged not only to feature numerous forms of regional artistic talent, but also to raise funds to enhance community well-being. The Tinicum Civic Association is a volunteer non-profit organization that encourages artistic talent, supports community wellbeing and preserves the historic Stove Mill in Erwinna."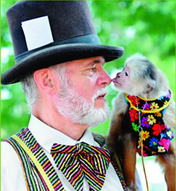 Festival highlights will include both old favorites and new additions. As in previous years, the centerpiece will be the Art Barn, where the judged masterpieces of 200 regional artists will be on display for viewing and purchase. Guests can also participate in a silent auction, where they will find a range of items and experiences including massages, private party venues, and getaways to private residences in Ireland, Ecuador, Montana and Bucks County.
A unique feature of the festival is the live masterpiece creation in which painter Christine McHugh completes an entire work of art before the audience. Afterwards, the painting will be up for bid at the Silent Auction.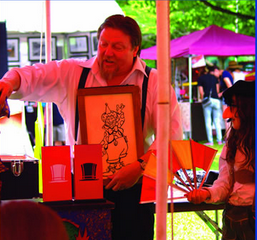 Families will love the kids' crafts and discovery tents. Volunteers have expanded the activities this year to include unique crafts, zoo animal shows, magicians and science presentations. A large-scale doodle board will also be back by popular demand.
Great food, local author signings, and quality musical entertainment all add to the festival experience. This year's lineup includes Toby Mochel & A Few Good Men, Big Chill Band, Ryan Tennis & the Clubhouse Band, Neil Podgurski, Zydeco A-Go-Go, and Latin party band De Tierra Caliente.
Festival hours are 10 a.m. to 6 p.m. on Saturday, July 8, and 11 a.m. to 5 p.m. on Sunday, July 9. Call (610) 294-9420 for more info, or visit Tinicum Arts Festival online.
Save
Save
Save
Save