Passing of Jacqueline M. Colins-Breech of Lambertville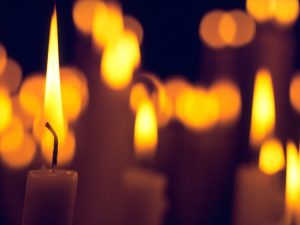 Jacqueline M. Colins-Breech of Lambertville passed away at home on the evening of June 16 after a six-month battle with Stage IV breast cancer.
Born in Trenton, Colins-Breech lived most of her life in Bucks County, residing in Lambertville with her husband for the last nine years.
She had worked as a bookkeeper at Pomeroy's, Unisys, and other Bucks County companies before retiring.
Colins-Breech was the beloved wife of her high school sweetheart, Barry L. Breech, and will be sadly missed by her close cousins Kathleen and Jack Breza, Helen and Floyd Hartenstein, along with their loving families, a sister, a brother-in-law and sister-in-law, nieces, nephews, cousins, aunts, uncles and friends.
She was preceded in death by her parents Anna and Frank and her brother John Gocolinski.
Colins-Breech grew up on a farm, never losing her love and appreciation of nature, and taking joy in flowers, wildlife and gardening.
She was very proud of her Bucks County Community College Associate Degree and, later in life, her Temple University Bachelor degrees. Jackie Colins-Breech was always the ray of sunlight in any room, striking up conversations with those she would come in contact with wherever she went, say those close to her.
Cremation services are being handled by Garefino Funeral Home in Lambertville, with interment at Rosedale Memorial Park, at 3850 Richlieu Road in Bensalem.
Memorial contributions may be made to the National Breast Cancer Foundation to help continue the battle towards a full and complete cure.
Save