New Hope-Solebury High School to present student film festival April 19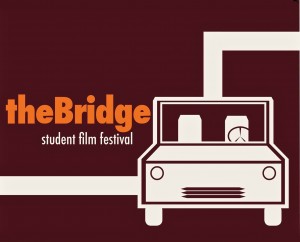 The Film Club at New Hope-Solebury High School will present the Bridge Student Film Festival on Tuesday, April 19, at 6:30 p.m. in the Stephen J. Buck Memorial Theater. The festival, in its second year, is open to high school students in the Central Bucks and South Hunterdon area.
"The Bridge allows student filmmakers to do what might seem impossible: to have their films shown on the big screen in front of a large audience," said New Hope-Solebury Film Club President Anthony Lagana​.
This year's festival will be judged by Bob Krist, an award-winning National Geographic photographer and videographer; D. F. Whipple, chairperson of the New Hope Film Festival; Laura Miller, a New Hope-based photographer and co-owner of Weddings by Two Photography; and Gina Andreoli, a Webby Award honoree and Bucks County filmmaker.
The winner of the Best Picture category will receive a $100 cash prize, and awards will be given in other categories, such as Best Actor/Actress, Best Screenplay, Best Director, and Best Editing.
Admission is by donation. Doors open at 6 pm., and show starts at 6:30 p.m. Additional information is available online.
The Stephen J. Buck Memorial Theater is located at 182 W. Bridge St. in New Hope.