New Hope Eagle Fire Company responds to car fire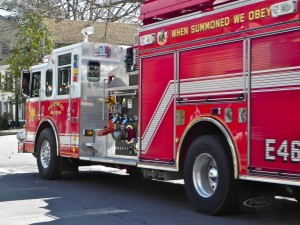 Members of New Hope Eagle Volunteer Fire Company sprang into action Saturday at around noon, roaring down West Ferry Street and southbound onto River Road. The cause: an automobile fire that was quickly contained.
When it was over, no injuries were reported, and that's what counts.
Job well done, #46.