Johnny's Dance Band appearing at Bucks County Playhouse in New Hope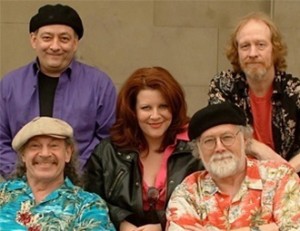 Local legend Johnny's Dance Band will be playing Bucks County Playhouse in New Hope for one perfomance only on Saturday, Jan. 25 at 2 p.m.
According to the Playhouse, "The original Johnny's Dance Band reigned supreme in the Philadelphia tri-state area, from the mid- to late-seventies. They had 3 albums on RCA/Windsong, and even set some local records. They were the only unrecorded, unsigned act to ever play the 19,000 seat Spectrum … simply due to local popularity. A concert on flatbed trucks at then dirt lots of Penn's Landing drew 25,000 loyal JDB fans. In their hey-day, they were quite simply the biggest local draw anywhere around the City of Brotherly love. After a long hiatus, they re-incarnated in January 2013.
"But, what the band calls "Rock 'n Roll Vaudeville" was always their strength: original music & satire, with a strong dose of good old-fashioned cabaret schtick. Their unique on-stage performances were largely developed through long residencies at local clubs, such as John & Peter's in New Hope, and the former Grendel's Lair on Philly's South Street"