Woman pleads guilty to transfer of dogs at New Hope Renaissance Faire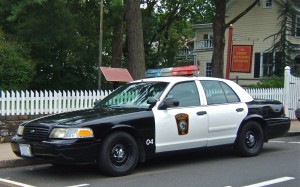 Danita Fries, 32, of Plymouth Meeting today plead guilty in Bucks County District Court to the charge "Illegal for Certain Persons to Transfer Dogs" in an incident that occurred during the April 21, 2012 New Hope Fantasy Renaissance Faire. She was fined $250 plus court costs.
A photo of Fries at the Ren Faire was posted on the New Hope PA Facebook site a few days after the incident, resulting in a storm of commentary and ultimately a tip that helped identify her.
Pennsylvania's Dog Law Enforcement Office was involved in its capacity as the state organization responsible for protecting the safety and health of dogs. While declining comment on the Fries case, Samantha Elliott Krepps of the parent Pennsylvania Department of Agriculture said, "Our focus is enforcement. We employ all means available to enforce Pennsylvania's Dog Law, from issuing citations, notices and orders, to filing violations for criminal prosecution, imposing civil penalties and entering into consent agreements."