Encore performance: The English Beat at New Hope Winery
Date/Time
Date(s) - 10/25/2014
8:00 pm
Location
New Hope Winery
Category(ies)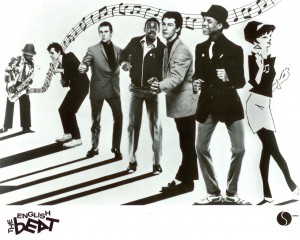 The English Beat will be making a re-appearance at the New Hope Winery on Oct. 25 at 8 p.m.
Their September show at the Winery sold out quickly, so if these are your type of guys, grab tix soon. The band continues to dish out two-tone, ska, reggae and new wave, while mixing social commentary with danceability.
The original band consisted of Dave Wakeling on vocals and guitar, Andy Cox on guitar, David Steele on bass, and Everett Morton on drums – later additions Ranking Roger (toasting) and foundational First Wave Ska legend Saxa (saxophone) completed the outfit. The band crossed over between soul, reggae, pop and punk, and from these sources they created an infectious dance rhythm.
Tickets for the English Beat are $45. Doors 7 p.m.; showtime 8 p.m.