ACME Screening Room in Lambertville presents short films of Bob Krist
Date/Time
Date(s) - 08/16/2014
7:00 pm
Location
ACME Screening Room
Category(ies)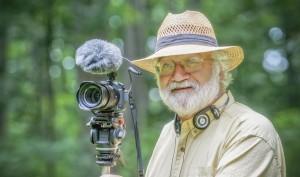 Lambertville's ACME Screening room presents the short films of National Geographic photographer and local celebrity Bob Krist on Aug. 16.
Dubbed "Shot Around the World," Krist takes us on a cinematographic journey to some of the world's most exotic places. Krist won the title of "Travel Photographer of the Year" from the Society of American Travel Writers in 1994, 2007, and 2008.
Screening of the film compilation and a question-and-answer session with the artist begin at 7 p.m. on Aug. 16 ($10 for members; $15 non-members), and a supper club ($60 with film) with Krist is scheduled for 8:30 p.m. Seating is limited, so consider purchasing tickets online.