New Hope police ask for help identifying suspect in thefts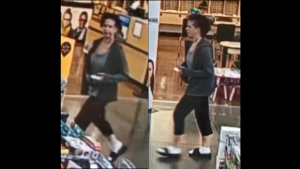 New Hope police are asking the public to help identify a suspect who they say broke into two vehicles parked outside Cornerstone Health and Fitness Monday morning.
Police say the suspect gained access to the vehicles between 9:20 and 9:50 a.m. by breaking windows, and stole a purse from each. Cornerstone Health and Fitness is located at 322 West Bridge St.
The thief subsequently used a a credit card from one of the purses to purchase $1,000 in Visa/Mastercard gift cards from a Walmart in Flemington, New Jersey. The suspect was seen leaving the Walmart and exiting the parking lot in a light-colored SUV resembling a silver Jeep Cherokee.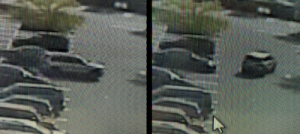 The suspect is described by police as a light-skinned African-American female with dark-colored hair, and wearing a gray zip-up sweatshirt, gray shirt, black pants, and black flip-flops.
New Hope Borough Police ask anyone with information on the suspect to submit a tip online or call them at (215) 862-3033.