Give peace a chance at the Buckingham Peace Fair on Sept. 21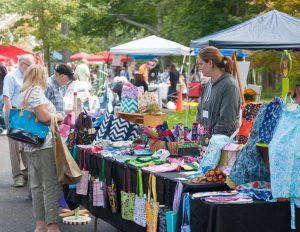 The 2019 Peace Fair will be held on Saturday, Sept. 21, at the Buckingham Friends Meeting House in Lahaska from 10:30 a.m. to 4 p.m. — and not a moment too soon.
Now in its 20th year, the event is organized and funded by Bucks County-area Quakers.
Dedicated to promoting harmony in the home, the community, the environment, and the world, the Peace Fair provides a comfortable family-friendly atmosphere in which adults and children can learn about promoting peaceful relations in their organizations and their own lives. The event is nonsectarian and nonpartisan, and seeks to attract people of all beliefs and walks of life.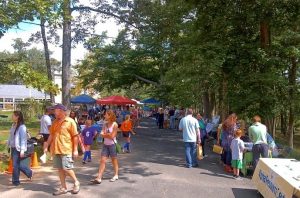 The fair features 100 exhibitors and crafts vendors, including many Bucks County non-profits whose focus is peace, community service, and the environment. Entertainers Tookany Creek (bluegrass band), Ecoman (kids' songs), and River Drivers (Celtic folk), provide the music for the all-day event, which is geared to
visitors of all ages, from toddlers to grandparents.
Reigning Bucks County Poet Laureate Carly Volpe will top the bill of past and future laureates reading from 11:30 a.m. to 1:30 p.m., followed by an open reading.
"Listening to poetry spoken out loud in a beautiful acoustic space like the Buckingham Friends Meeting House is a mindfulness experience, inspiring us with peace in the moment so we can work more purposefully for peace in the world to come," say organizers.
The fair is located on Route 202, just south of Peddlers Village. Admission and parking are free to the public, but donations are gratefully accepted. More information can be found at the Peace Fair website, the Peace Fair Facebook page, or by emailing organizers.