New Hope Auto Show returns to 2-day format for its 62nd year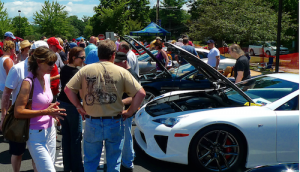 The New Hope-Solebury Community Association will present the 62nd edition of The New Hope Automobile Show, Saturday, Aug. 10 and Sunday, Aug. 11, on the grounds of the New Hope-Solebury High School. The show had been reduced to a one-day event last year due to construction at the school.
Gates open to the public at 9 a.m. each day, with the show running until 4 p.m. Tickets may be purchased at the gate: $10 general admission; $5 senior citizens 62 and over. Active Duty Military, Active Duty National Guard, and Active Duty Reserve personnel and their dependents attend for free (must show ID). Children age 12 and under are free when accompanied by an adult. On-site parking is $5.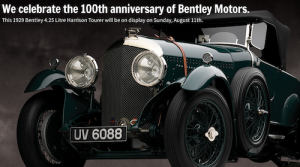 Proceeds provide funds for scholarships to New Hope-Solebury High School student scholarships, school programs, and many non-profit organizations throughout the region. The New Hope Automobile Show also supports charitable organizations by partnering with them during the show, with many providing volunteers to produce the show, run concessions, park cars and more.
The Tenth Annual New Hope Automobile Show Road Rally is a lead-in to the auto show that  kicks off at 10 a.m. Sunday, July 28, also from the New Hope-Solebury High School. It's a scavenger hunt on wheels, where participants compete for trophies, enjoy the Bucks County countryside, and gather for lunch at the end of the rally.
Registration is limited to 50 cars, the entry fee is $50, and registration is available online. All drivers must be licensed and insured, and all automobiles – classic and current models – are welcome.
Additionally, Cars & Coffee (C&C) meet-up will be held Sunday, Aug. 4, from 8 a.m. to 11 a.m. The C&C will take place in the west parking lot of the New Hope-Solebury High School. All vehicles are invited for this free, casual meet-up of people who love cars, and discounted tickets to the New Hope Automobile Show. Show swag (tee shirts, hats, mugs, posters, etc.) will be available for purchase as well. Coffee will be provided, but attendees can also BYOC.