Former New Hope treasurer pleads guilty to stealing $21K from borough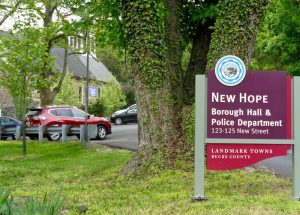 Former New Hope Treasurer Janell A. Clements pleaded guilty Wednesday to stealing $21,000 from the borough from 2014 to 2017.
Under the arrangement, and in consideration of Clements' restitution to New Hope Borough, charges of theft by unlawful taking and receiving stolen property were reduced to first degree misdemeanors, and she was sentenced to 36 months probation by Judge Wallace H. Bateman of the Bucks County Court of Common Pleas.
Clements, 56, of Perkasie, had skimmed the money from parking ticket proceeds and alarm fees, parking kiosk deposits, fees collected for zoning and building permits, and other cash payments received at borough hall. Clements altered deposit slips, removing the cash portion of the deposit, reducing deposit amounts, or reclassifying the cash deposits as credit card payments.
Clements initially denied stealing the money in an interview with police on Jan. 23, but later that day admitted the thefts in an email to police, according to the district attorney's affidavit.
"I did take that money," she said in the complaint. "Sometimes it was I'll take this cash on a Friday and meant to replace it when I went to the ATM, but by the time the weekend was up I'd make the deposit and forget to reimburse the bank bag."
Clements was employed for 18 years until April 2017, the same month that an unidentified scammer stole $30,000 from the borough through an email scheme. That money was ultimately reimbursed to New Hope by the bank.