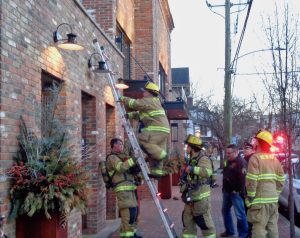 Firefighters with New Hope Eagle Fire Company on Sunday evening responded to a small fire atop the Ferry Market at 32 S. Main St. in New Hope.
Volunteers were called out at 6:55 p.m. after a passerby on South Main Street spotted flames coming from a light fixture along the roof line at the front of the buildings.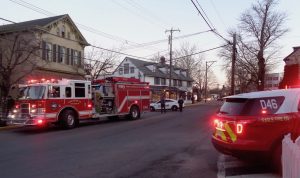 When reached by a firefighter on a ladder, the flames had died out, and the light fixture appeared charred.
No injuries occurred at the scene, and firefighters received an assist from the New Hope Police Department.