BREAKING: Police secure live grenade found in basement of Solebury Township home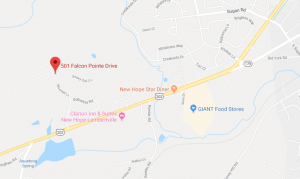 Police were called to Falcon Pointe Drive near Silvertail Lane in Solebury Township at around 10:15 a.m. Thursday morning by a homeowner who found a live hand grenade in their basement.
Solebury Township Police evacuated the home and closed Falcon Pointe Drive as they awaited an assist from the Philadelphia Police Department Bomb Squad Unit, who secured the device at around 11:20 a.m. The area has been declared clear of danger.
The New Hope Eagle Volunteer Fire Department was also on scene, as was an EMS unit.
The military hand grenade was some years old and was apparently obtained as a collectible or novelty.