Passing of William "Bill" Brewer, 51, of New Hope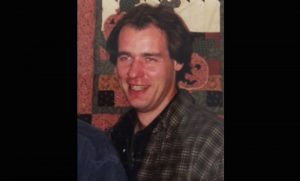 William A. Brewer, 51, of New Hope, died on May 29.
Born in Trenton, N.J., Bill was a lifelong area resident. He was a 1984 graduate of Council Rock High School. Following graduation, he attended Bucks County Community College. Bill was a skilled, self-employed carpenter who took pride in his work. As a gifted and talented craftsman, Bill enjoyed making beautiful furniture from reclaimed wood and other natural materials. He also created beautiful mosaic picture scenes with glass. Bill was a little-known artist whose abstract paintings expressed his emotions.
He was an avid fisherman and hunter, and loved riding his mountain bike. More than anything, Bill was a good son, brother and uncle, who always put his family and friends before himself.
Bill was the son of the late Bill and Helen Hoch Brewer. He is survived by his brothers and their wives Tim and Amy Brewer of Newtown, Gary and Cathy Brewer of Erie, Colorado, and Dan and Lorraine Brewer of Florence, Montana, along with several nieces and nephews.
Memorial services will be held on Sunday, July 15, at 1:30 p.m. at Thompson Memorial Presbyterian Church, 1680 Aquetong Road, in New Hope. There will be calling hours and a display of Bill's artwork at the church that day from 12 p.m. until the start of services.
Donations in Bill's memory may be made to New Hope Arts, 2 Stockton Ave., New Hope, PA 18938. Arrangements are under the direction of the Van Horn-McDonough Funeral Home, 21 York St., in Lambertville.
Information provided by Van Horn-McDonough Funeral Home.