Springtime for Laughter as "The Producers" Comes to Music Mountain Theatre in Lambertville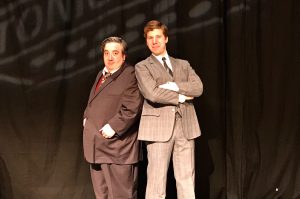 Artistic Directors Jordan Brennan and Louis Palena are staging "The Producers" at Music Mountain Theatre in Lambertville beginning May 4.
Based on the 1967 Mel Brooks film, "The Producers" is a laugh-out-loud, outrageous, crowd-pleasing satire.
The plot, if you've been living under a rock: Fading Broadway producer Max Bialystock is desperate to get to the top of his profession again, and he finds an unlikely ally in mousy accountant Leo Bloom, who hypothesizes that one could make far more money with a flop of a show than with a hit. Together, the two set out to produce the worst musical ever to hit Broadway, with the worst script, the worst director, and the worst cast they can find. Too bad for Bialystock and Bloom that, against all odds, the show is a total hit!
With dozens of big and bit parts alike, no shortage of show-stopping musical numbers, and Brooks' signature humor keeping audiences in stitches, The Producers is definitely far from a flop.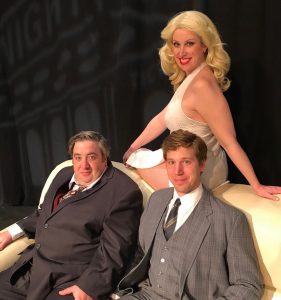 This production features Eddie Honan and Patrick Mertz as "the producers," Max Bialystock and Leo Bloom. Honan, who currently resides in Bensalem, and works as a freelance casting director, has previously been seen on the Music Mountain stage as Bert Barry in "42nd Street." Mertz, of Allentown, only began performing 7seven years ago, but has since been involved with over 30 productions. He was previously been seen with the company as Joseph in "Joseph and the Amazing Technicolor Dreamcoat," but says that playing Leo Bloom is his favorite role to date.
Every Mel Brooks show needs a leading lady, and stepping into the role of Ulla is Katie Rochon, a drama teacher at Hopewell Valley Central High School in New Jersey. Rochon made her company debut last year playing Evelyn Nesbitt in her favorite show, "Ragtime."
"The Producers" runs through May 20; Fridays and Saturdays at 8 p.m., and Saturdays and Sundays at 3 p.m. Tickets are $22 for adults and $20 for students and seniors, and are available online.