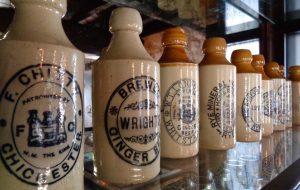 Man-about-town Steve Lau is putting the finishing touches to his much-anticipated Salt House gastropub, slated to open at 7 E. Ferry St. in New Hope on Aug. 17.
Lau said Aug. 17-19 and Aug. 24-26 will see "preview nights" at the new hotspot, with the latter dates open to reservation (email: reservations@thesalthouse.net).
"We want to create a little a bit of a buzz," Lau explained.
Seems like that shouldn't be too much trouble.
Gastropubs became popular in the early '90s, and are essentially traditional English or Irish pubs with higher-end brews and food.
"There will be 10 beers on tap and another 20 or so in bottles," explained Lau. "We'll also have a reserve wine list representing small producers from around the world, as well as some grower champagnes."
On the food side, Lau hopes to buy most of his ingredients locally.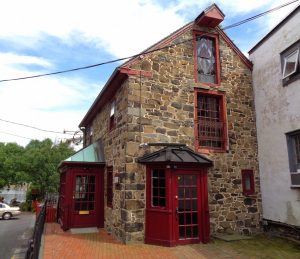 "Whenever possible, we'll source from our local farmers," he said. "We have some of the most sought-after producers on the East Coast right here in our backyard — places like Carversville Farm Foundation and Blue Moon Acres."
Lau said he wants to offer a sophisticated experience, but one that is also approachable.
"Whether you want a pint of Suarez Family Farmhouse Ale and a burger, or a Grand Cru 2010 Red Burgundy with your steak, we'll have something for a range of palates and budgets," he said.
Debra Caucci, owner of Annie's Gourmet-to-Go in Lambertville, will serve as chef at the Salt House.
"I'm a big fan of her food," Lau said. "She's the biggest sweetheart, and one of the best chefs I know. Debra is from the school of 'less is more,' along the lines of chefs like Alice Waters and Dan Barber — start with the best ingredients you can get your hands on, and go from there."
The menu is uncomplicated and urbane, with flashes of Pennsylvania goodness. Starters and snacks will include irresistible-sounding temptations like Malpeque and Kumamoto oysters, Radishes with Sweet Cream Butter and Fleur de Sel, Farm Fresh Deviled Eggs with Exotic Salts, Marinated Octopus in Olive Oil, and Pate Champagne. Among the soups are Smoked Haddock Chowder and Heirloom Tomato Gazpacho with Maryland Blue Crab. Appetizers include Steamed Mussels Marinieres, Amish Corn Pie and Four Cheese Macaroni with Truffle.
Among the entrees are Pan Seared Dry Sea Scallops with Sweet Corn, New York Strip Steak with Scalloped Potatoes, Farfalle with Wild Chanterelle Ragu, and a Seafood Potpie.
Salad selections include Shaved Fennel and Celery with Parmesan Cheese, Bibb Lettuce with Shallots, Tarragon and Warm Bacon Dressing, and Warm Crispy Scrapple with Endive and Strawberry Vinaigrette.
A Dry-Aged Burger with Carmelized Onions and Gruyere Cheese sounds like a standout among the sandwich choices, as does the Crispy Buttermilk Chicken with Sriacha Mayonnaise.Desserts include Toffee Bread Pudding, Flourless Chocolate Cake, and an Apple Cider Doughnut Sundae.
"I call it 'elevated comfort food,'" said Lau.
The decorative theme at Salt House shifts from first to second floor, with the lower half of the 1751 structure true to its mid-eighteenth century roots, and the upstairs taking on the ambience of a 1950s-era cocktail lounge. Outdoor seating will also be available.
"I tried to be as historically accurate as possible downstairs in the bar, but then gave the lounge upstairs a little bit more of a modern feel combining mid-century furniture with the more primitive surroundings," said Lau.
Lau sees the new pub as a natural evolution of his colorful life story. He grew up in Hershey, where he helped form indie rock band Ocean Blue in 1986, playing keyboards and saxophone. He's also lived in New York City, and has owned a house in Carversville for the last 16 years, along with a record label or two, and a vineyard. He purchased the Raven bar/club/restaurant in New Hope in 2015.
"I guess the common thread between the music and the food and the wine for me is my wanting to create environments for people to have fun," Lau explained. "Whether it's on the dance floor at the Raven, or drinking a bottle of Billecart Salmon Champagne with some Pate in the lounge of the Salt House, I just want people to feel comfortable and enjoy the best we can offer."
The historic stone structure at 7 E. Ferry St. was previously home to the Hearth, Marcello Nord, and Martine's, among others.
"It's been a challenging year, and I want to thank this community for the enormous support and encouragement as I was trying to get the Salt House back on track," said Lau. "I'm looking forward to being part of everything happening downtown, and I'm excited to be able to give something back to New Hope."
Save
Save
Save
Save
Save
Save
Save
Save
Save
Save
Save
Save
Save
Save
Save
Save
Save
Save
Save
Save
Save