Lambertville Joining with Procter & Gamble to Host Humongous Dish Washing Demo
Procter & Gamble Co. (P&G) is looking for a way to demonstrate the epic cleaning power of its Dawn dish soap, and the City of Lambertville wants to help promote local business, so the two have joined forces to host a massive and messy "community dinner" on Aug. 13.
P&G has already filled all the seats at what they say will be a 2,000-foot-long dinner table stretching from Bridge Street to Delaware Avenue on North Union Street.
The three course meal promises to be a challenge to clean up, and
that's the idea. The menu features salad with balsamic and oil, spaghetti with a red sauce, and dark berry cobbler, and P&G plans to show how a single bottle of Dawn can handle the whole job. And they're not only taking care of cleaning up all the dishes from the event, but also any additional costs to the city stemming from the event.
Of course it's all being filmed, and will undoubtedly wind up as a television commercial, but that didn't stop event registration from topping out quickly.

"Dawn has partnered with the town of Lambertville to showcase just how much one 21.6-ounce bottle of Dawn can do; in quantity and tough cleaning," reads the P&G release.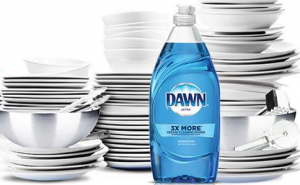 "The event will help boost our local businesses and tourism through the national exposure we receive," said the city in a statement. "It will be shared with Dawn's more than 1 million followers on social media."
Dawn® Ultra has three times more grease-cleaning power per drop, according to the company, so you can get through more dishes with less. No matter what you've got cooking in the kitchen, Dawn dish washing liquid will leave your dishes squeaky clean every time.
Cooking Channel host of "Tia Mowry at Home" and best-selling cookbook author Tia Mowry is said to be joining in for the fun and will help kick off the dish washing extravaganza with the "ceremonial wash," said P&G. Mayor DelVecchio will also be on hand for the dinner and dish washing.
It all takes place from 5 to 8 p.m. on Sunday, Aug. 13.
Tia Mowry has been in the public eye for over 20 years, gaining initial fame in her teens starring opposite her twin sister in the hit comedy, "Sister Sister." Her work on the series won her two NAACP Image Awards for Outstanding Actress in a Comedy Series, and three Kids Choice Awards for Favorite Television Actress.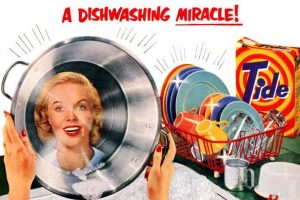 A bit of history: Procter & Gamble produced and sponsored the first radio serial dramas in the 1930s, and because the company was known for detergents, the serials became known as "soap operas," according to Wikipedia.
With the rise of television in the 1950s and 1960s, most of the new serials were sponsored and produced by the company (including The Guiding Light, which had begun in 1937 as a radio serial, and made the jump to television in 1952). Though the last P&G-produced show, As the World Turns, left the air in 2010, The Young and the Restless, produced by Sony Pictures Television and broadcast on CBS, is still partially sponsored by Procter & Gamble.
Save
Save
Save
Save
Save
Save
Save
Save