West Ferry Street in New Hope Out of Commission Until Saturday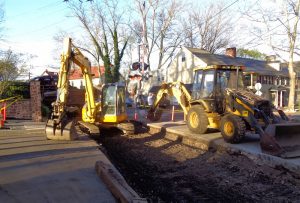 New Hope & Ivyland Railroad on Monday began repair work to "rehabilitate" the railway crossing near West Ferry Street, and the road is expected to be closed until Saturday.
"The forecast looks promising and we now have all the material we require to perform the project," said New Hope & Ivyland Railroad General Manager Michael Donovan in a statement. West Ferry Street will "remain closed until Saturday, April 22, at 8 a.m."
"Traffic should remain unimpeded on Stockton Avenue during this project," added Donovan. "We look forward to improving this crossing."
Borough residents will certainly look forward to a re-opening of the busy street.