Woman Jailed for Stealing $427K from Thompson Auto in Doylestown to Play Bingo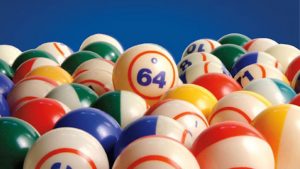 The former office manager of the Thompson Organization in Doylestown was sent Thursday to the Bucks County Correctional Facility for stealing more than $427,000 from her employer over a 10-year period.
Kelley M. Lutz, 49, of Silverdale, was sentenced by Bucks County Senior Judge Albert J. Cepparulo to serve one to two years, plus a concurrent 10 years of probation.
Cepparulo also ordered Lutz to pay $427,019 the Thompson Organization, owners of several area auto dealerships, during her probation. Lutz was the business's longtime office manager in Doylestown.
She blamed an addiction to high-end bingo games for the thefts. Investigators found no evidence that she spent the stolen money on anything but bingo, which Lutz attended at volunteer fire companies or other charitable organizations several times each week.
Lutz pleaded guilty on November 7 to a long list of felony theft-related charges. She admitted that from February 2006 to January 2016, she consistently stole money from her employer by a variety of means, and then altered computer records to cover her tracks.
Deputy District Attorney Marc Furber said Lutz stole $166,540 by creating 302 fraudulent checks made out to cash. Another 559 instances were identified in which Lutz stole $260,479 by withholding or skimming money from bank deposits or stealing money from petty cash reserves.
Furber noted that Lutz committed the thefts despite drawing a substantial salary that ranged from $77,000 to $93,000 over the course of her employment as office manager.
"This is not someone who had a good reason" to steal, Furber said of Lutz's gambling addiction. "It was a bad reason to do a very bad thing."
Lutz had worked for Thompson since 1989, and had been office manager since 1994. She had multiple accounting, financial and human resources duties that gave her access to Thompson's computerized systems for financial records and transactions, enabling her to create false entries to cover her crimes.
Not until Lutz was terminated in January 2016 for an unrelated matter did her thefts come to light, when a senior manager reviewed paperwork that was left on her desk.
"We soon realized a despicable crime was committed by someone we had trusted to oversee our family-run business for many years," wrote John H. Thompson, owner of the Thompson Organization, in a victim impact statement submitted to Cepparulo. "In the year prior to Mrs. Lutz's termination, it was discovered that she had stolen over $150,000 in one year."
Thompson said the damage from Lutz's thefts went beyond monetary loss, saying she had damaged the reputation of his business, and had cast suspicion on subordinates who unwittingly cashed some of the phony checks that Lutz wrote.
"After a front-page article was published in the local newspaper, residents and business people in the Doylestown community began to question our ability to run a business and even questioned whether we were selling the business," Thompson wrote. "Words can't describe the anger and betrayal my family and I and so many of our employees feel."
Lutz acknowledged that in 2007, she had been confronted by a senior manager after $30,000 went missing. She agreed to make restitution, borrowed the funds from her 401(k) retirement plan, and was able to keep her job.
Furber noted that despite that second chance, Lutz continued to steal even during the time she was repaying that money. She also failed to seek help for her gambling addiction until her arrest this year, despite having an aunt who works as an addictions counselor.
Lutz said that, contrary to common perceptions of bingo, it is possible to lose in excess of $1,000 a night in higher-end games. She described her addiction as a mix of giddy anticipation beforehand and crushing depression after a losing night.
"When I knew I was going to play bingo, I got a natural high," she said, but then got "seriously depressed" after a bad night. She rationalized that she could return the money she stole once she had a few big wins.
"That's what I intended to do when I hit it big," she said.
"But you never hit it big," defense attorney Andrew Schneider said.
"No," Lutz replied.
Friends and family, including Lutz's husband, Shawn, said they knew she played bingo a lot, but never realized the amount of money involved. Several described her as a generous, compassionate person.
"She's ashamed, devastated, remorseful," Shawn Lutz said. "She wants to make this right."
Kelley Lutz said that after she was arrested, she began seeing a therapist for her gambling addiction and joined Gamblers Anonymous.
"They help me to see what I was, and what I've done, and how to become a whole person without gambling," she said. "I have to live with the guilt of what I have done to my family, my place of employment, and my friends."
Under questioning by Furber, Lutz said she and her husband own their residence, a shore house in New Jersey and a boat, but had made no effort to liquidate any of those assets to start paying restitution. Her husband submitted $2,000 today, calling it "all I could afford."
Schneider called Lutz "a good woman who has done a bad thing. What is this case about? This case is about an illness."
Lutz "has learned her lesson," Schneider said, asking Cepparulo to sentence her to probation. "There is nothing more shameful than being arrested for a crime and having a criminal record."
Cepparulo said Lutz's crimes cannot be dismissed as a one-time mistake by a first-time offender.
"There is no mistake when it comes to theft," the judge said. "Theft is an intentional act" that Lutz committed "on a repeated basis, over time – time and time again."
Cepparulo rebuked her for not seeking help sooner, saying "it's hard for me to understand how you ended up squandering $427,000, an average of $42,000 per year, playing bingo. That's an astounding amount of money."
Cepparulo said he would approve making Lutz eligible for intermediate punishment such as house arrest or work release. Schneider said that Lutz had already been screened and approved for house arrest.
The case was investigated by Bucks County Detective Eric Landamia and Doylestown Township Detective Anthony Breslau.
(Information provided by the Bucks County Office of the District Attorney, and is assumed accurate.)
Save
Save
Save