U.S. Fish and Wildlife Service, Suez Water Comment on PennEast Pipeline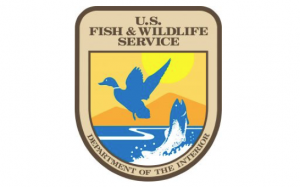 Suez Water (SWNJ) commented to the Federal Energy Regulatory Committee (FERC) Monday ahead of the Draft Environmental Impact Statement deadline for feedback:
"The PennEast Pipeline as proposed, will cross SWNJ's property in Hunterdon County, New Jersey, directly transecting and/or coming into close proximity with the critical infrastructure that SWNJ relies upon to provide essential water services to its customers. Due to the location of the proposed pipeline, SWNJ moves that it be granted leave to intervene in the above referenced proceeding…
"SWNJ relies upon the critical infrastructure associated with the Lambertville Water Treatment Facility – namely the Swan Creek Reservoir (the "Reservoir"), the Raw Water Intake Pipe from the Reservoir (the "Intake Pipe"), and the Lambertville Dam (the "Dam") – to provide such essential water service to the area.
"The PennEast proposed pipeline project will directly transect the Intake Pipe and be located approximately 350 feet away from the Dam. SWNJ is concerned about the safety of its critical infrastructure given the close proximity of the proposed pipeline to the Dam and the fact that the pipeline, as proposed, will transect the Intake Pipe."
Additionally, the U.S. Fish and Wildlife Service will be publicly commenting to FERC before Monday's deadline sources say.
Although not yet submitted at the time of this writing, Jeremy Markuson of the New Jersey field office of the U.S. Fish and Wildlife Service said the department's comment would include concerns around federally listed endangered species including, but not limited to, certain migrating birds, bog turtles and the dwarf wedgemussel. Markuson noted the department's submission would request "additional surveys" to study "potential impacts" that the PennEast pipeline could have on these, as well as other local species.
Cost of the Pipeline activist Mike Spille praised the U.S. Fish and Wildlife Service's participation.
"Such involvement by Fish and Wildlife Service is especially welcome, given the dearth of data on rare and threatened species in the PennEast Draft Environmental Impact Statement."
UPDATE: The full comment of the US Fish and Wildlife Service, can now be seen here. Additional species of concern include the Indiana and Northern long-eared bats. The department also recommended "avian surveys for the bald eagle."