Lambertville: Passing of Harry H. Hart, Dorothy C. Stahl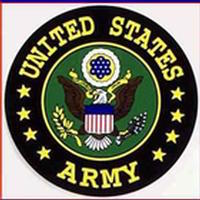 Harry Harrison Hart Jr., 86, passed away peacefully, surrounded by his family, on July 26. He was a lifelong resident of Lambertville and a proud combat veteran of the Korean War.
Son of the late Harry H. Hart Sr. and Helen Johnson Hart, brother of the late Ervin, Gerry, and Donald Hart, and father in law of the late Michele Hart, he is survived by his loving wife of 65 years, Jane Burns Hart; his son Ken and wife Amy, grandchildren Casey and Kyle, and Kyle's girlfriend Stephanie; his son Dennis and wife Trina, grandchildren Andrew and Alyssa, one brother Mike Hart and his wife Debbie; his sisters Jean, Pat, Liz, Judy, Armeadia; his sister in law Paula Hart, and was the proud uncle of 24 nieces and nephews.
Born on Nov. 6, 1929, Hart grew up in Lambertville, and graduated from South Hunterdon High School. He married his high school sweetheart, Jane Burns, in 1951, just before shipping out to fight in the Korean War. He served in combat with the U.S. Army, 45th Infantry Division, 175th Regimental Combat Unit, Charlie Company.
After his service, he became a carpenter, as was his father, and worked for Saul Urbach, building homes around Hunterdon County, and spent many years as a carpenter working for Princeton University. He was a member of the American Legion Post 120, the BPOE Elks Lodge #1070 in Lambertville, and coached Babe Ruth baseball teams. Hart loved hunting, fishing, and vegetable gardening, and being a "Pop Pop."
The family would like to especially thank his niece Barbara and her husband Robert, and neighbors Butch and Shiryl Godown, and Chris and Denise Lelie, for always looking after Harry and Jane, and being there for them.
Funeral services will be held Saturday July 30, at 10 a.m. at the Garefino Funeral Home, 12 N. Franklin St., in Lambertville. Burial will follow in St. John's Catholic Cemetery, Lambertville. Calling hours will be Friday from 7-9 p.m. at the funeral home. In lieu of flowers, the family asks for any donations to be made to the Lambertville American Legion Post #120, 322 N. Union St. Lambertville, N.J. 08530.
Dorothy "Dot" Caroline Stahl, 88, formerly of Lambertville, NJ, passed away on July 30, 2016 after a lengthy illness.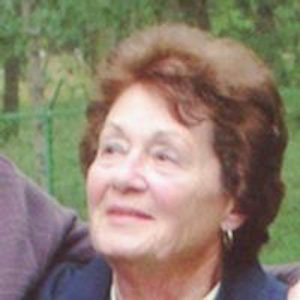 Born just outside of Lambertville, in Rocktown, on Feb. 13, 1928, she had recently resided in Galloway, N.J. with her daughter and family along with her husband Bill.
Dot retired from Goebel Porcelain Figurines and Argus Industries. She enjoyed retired life, spending time with grandchildren, tending to her flower garden, which was known throughout the neighborhood and also enjoyed time spent dancing with her husband Bill.
In her younger years, she was involved with the West Amwell PTA, and had served as president and was part of the Hunterdon County 4-H Club. She will be fondly remembered for her love of family, her tireless care for them, and her love of animals. She hosted Thanksgiving dinners for her entire family — at last count, 59 years in a row. "God bless you Dot, as He has blessed us with you being a part of all our lives," say family members.
Daughter of the late Lee and Mildred Shepherd, she is survived by her loving husband of almost 70 years, William A. Stahl Sr., her daughter Karen Irene Hamann and her husband Michael, grandsons Mark and Eric Hamann, their wives Michelle and Laura, and great grandsons Preston, Chase, Aiden and Eric. She is also survived by her son William A. Stahl, Jr., and his wife Valerie of Gilbertsville, Pa., granddaughters Danielle Myers and her husband Brian, Lauren Stahl and Alissa Stahl, and great granddaughter Alexis.
Funeral services will be held on Tuesday, Aug. 2. 2016 at 4 pm at the Garefino Funeral Home, 12 N. Franklin St. Lambertville, NJ 08530. Burial will follow in the Holcombe-Riverview Cemetery, Delaware Twp. Calling hour will be Tuesday from 3 p.m. until the time of the service at the funeral home.
Information is provided by friends, family, and funeral homes, and is assumed accurate.
Save
Save
Save
Save