Lambertville Elks to Host Fundraiser for Pet Food Pantry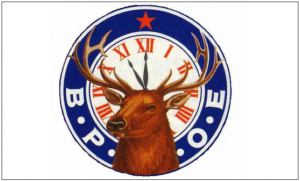 Lambertville Elks will start helping cats and dogs by teaming up with Lambertville Animal Welfare (LAW) on Saturday, July 16, to host a fundraiser for the advocacy group's new pet food pantry at Fisherman's Mark in its new location at Hibernia Fire Station.
The Elks Lodge 1070 will also serve as a drop-off location for donations of dog and cat food, and kitty litter, for the pantry. Donations can be dropped off in the Elks lodge lobby from Wednesday to Friday, and some Saturdays between 6 and 9 p.m.
As with the partnership of Fisherman's Mark and LAW, the Elks' community service project aims to provide needed pet food and supplies so families can keep their beloved pets in their homes, not in shelters or re-homing situations.
"When pets and their people can stay together, everyone benefits," say the Elks.
The July 16 fundraiser takes place at Elks Lodge 1070, 66 Wilson St., in Lambertville, from 6 to 11 p.m. Admission is $15 plus a can or bag of cat or dog food, and the event includes a light buffet and cash bar. The Blue Meanies will cover music by the Monkees, Beatles and Beach Boys for singing along and cutting the rug.
For more information, check out the Elks online, or call (609) 397-4210.
To learn more about the Pet Pantry or any of the other Fisherman's Mark services, call (609) 397-0194.