Passing of Dr. Jay Ridgway Petrie of Solebury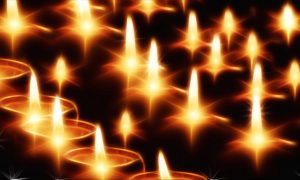 Retired New Hope dentist Dr. Jay Ridgway Petrie, 81, of Solebury, passed away on Thursday, May 26.
Petrie was born February 26, 1935, in Doylestown, but lived in Lambertville during his childhood years. While at Lambertville High School, he played baseball, basketball, and trombone, and was valedictorian of his graduating class.
Petrie completed his undergraduate degree and dental school at the University of Pennsylvania. He married Patricia Worth on August 16, 1958, and a year later joined his father's dental practice in New Hope. Petrie practiced dentistry for 44 years, retiring in January 2003.
Petrie was a member of the New Hope Exchange Club for 12 years, worked on the Solebury Township Board of Supervisors, volunteered in the New Hope-Solebury community Association. and was a member of the Bucks-Montgomery Dental Association.
In his spare time, Petrie enjoyed painting, carving wood, gardening, golf, and travel, especially to the Caribbean.
He is survived by his loving wife Patricia, son Scott (Janice), and daughters Linda (Ned) and Beth (Stuart), as well as eight grandchildren, a great grandchild, and sister-in-law LaVerne Petrie. Petrie was preceded in death by his brother, Dr. Kurt Petrie, as well as his parents, Dr. Alfred and Evelyn Petrie.
A visitation will be held on Wednesday, June 1, from 6 to 8 p.m., at the Garefino Funeral Home, 12 N. Franklin St., in Lambertville. Funeral services will be held Thursday, June 2, at 11 a.m., at the New Life Christian Church, 4 Freedom Drive, in Newtown. Burial will be private.