Lambertville Police: resident arrested, facing extradition to New York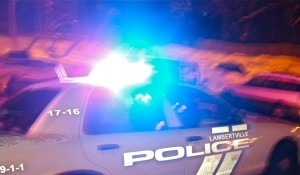 City of Lambertville Police Case #14001958 – On Thursday, April 10 at 12:01 p.m., Detective Michael Miloszar received a phone call from the New York State Police advising that it held an active criminal warrant for John D. Ginty, age 41, of North Union Street in Lambertville. Ginty was charged by New York authorities with four counts of Grand Larceny, and three counts of Identity Theft.
Detective Miloszar and Sergeant Robert Brown arrested Ginty at his residence. Ginty was lodged in the Hunterdon County Jail awaiting extradition.
(Information in police reports is provided by law enforcement officials, and is assumed accurate. All suspects and arrested persons are presumed not guilty unless proven guilty in a Court of Law or until such rights are waived by the accused.)