Pennsylvania becomes first state to automatically seal criminal records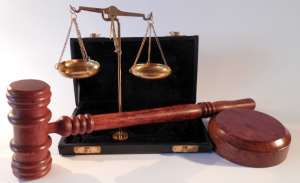 Pennsylvania on Friday began automatically sealing certain types of criminal records under the state's Clean Slate law, which was enacted one year ago. It's the first state in the union to initiate automatic sealing.
By June 27, 2020, over 30 million cases will be sealed — more than half of the charges in the court database.
That means members of the public, like employers and landlords, can't just pull up criminal records online, although police can still do so. The law in effect allows those who were arrested but not convicted, or had their charges dropped, or committed many types of misdemeanors more than 10 years ago, to rent apartments and get jobs. Qualified offenses are non-violent, like marijuana possession, shoplifting, and DUIs.
"We will be freeing thousands of people from the handcuffs of history — people who couldn't shake the stigma of making a mistake because our faulty criminal justice system didn't allow them to," Pennsylvania Governor Tom Wolf said Friday. "I'm proud of the work we've done with the General Assembly and the legislators here today to right this wrong."
You can find out more online about which crimes are eligible for sealing.