The Burgeoning at John and Peters in New Hope
Date/Time
Date(s) - 09/13/2014
9:30 pm
Location
John and Peter's
Category(ies)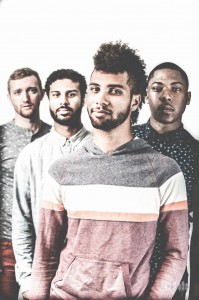 The Burgeoning, a local indie rock band, is playing at John and Peters (96 S Main St, New Hope, PA 18938) Saturday, September 13, at 9:30 p.m.
The Burgeoning has a fresh take on what indie rock means in this generation's musical landscape. The Bensalem, Pennsylvania-based band's never-ending pursuit of adventure and self-discovery is the driver for their signature brand of pop-tinged, inventive indie rock. The four-piece is made up of brothers Logan and Alex Thierjung on vocals and bass respectively, lead guitarist Mark Menkevich, and drummer Brandon Bradley.
The night will be complete with the charm of the
John and Peter's
atmosphere, known for its live-music scene.