Bench press competition at New Hope Fitness supports breast cancer foundation
Date/Time
Date(s) - 10/19/2014
11:00 am
Location
New Hope Fitness
Category(ies)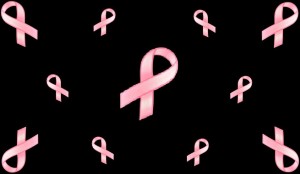 The third annual Bench for Boobs event is now accepting sign-ups for their fall competition being held at New Hope Fitness on Sunday, Oct. 19. The amateur bench press competition benefits The Healing Consciousness Foundation, organized by New Hope resident and breast cancer survivor Dara Zuckernick.
Bench for Boobs open to women, men and children, and all skill and strength levels are welcomed, say organizers. The registration fee is $30 before Oct. 4, and $35 after that date. Contestants are required to check in beginning at 10 a.m. on the date of the competition. Sponsorship opportunities are also available at the $250 and $100 levels.
"Being able to work out through my cancer treatment gave me one small thread of normalcy when the rest of my life was turned upside down," said Zuckernick. "Putting together the Bench for Boobs fundraiser is a way for me to celebrate and recognize the role of the gym community and physical activity in my recovery."
New Hope Fitness is located in Logan Square at 6542-K Lower York Road. For more information, please contact Dara Zuckernick at zuckernickd@gmail.com  or (267) 884-5506.