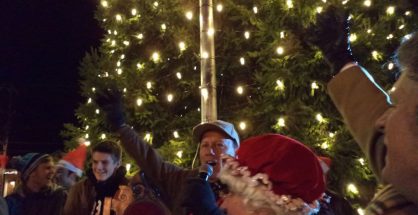 Annual Christmas tree lighting at the Logan Inn in New Hope. The Greater New Hope Chamber of Commerce is organizing several events this holiday season to help deck the town for residents and visitors alike. The centerpiece of this year's festivities is a first-ever New Hope Holiday Parade on Sunday, Nov. 26. But first, the chamber is rallying businesses, More...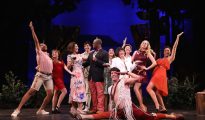 (Photo: Joan Marcus) By John Dwyer "The New World" was originally titled "Thanks," and judging from the standing ovation, the audience was certainly grateful for this brilliant new show at Bucks County Playhouse More...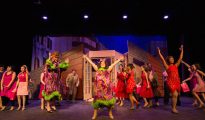 By John Dwyer Some musicals should be seen on a regular basis — they are good for the soul. As opposed to a standard boy meets girl libretto, there are a handful of musical productions that actually inspire More...